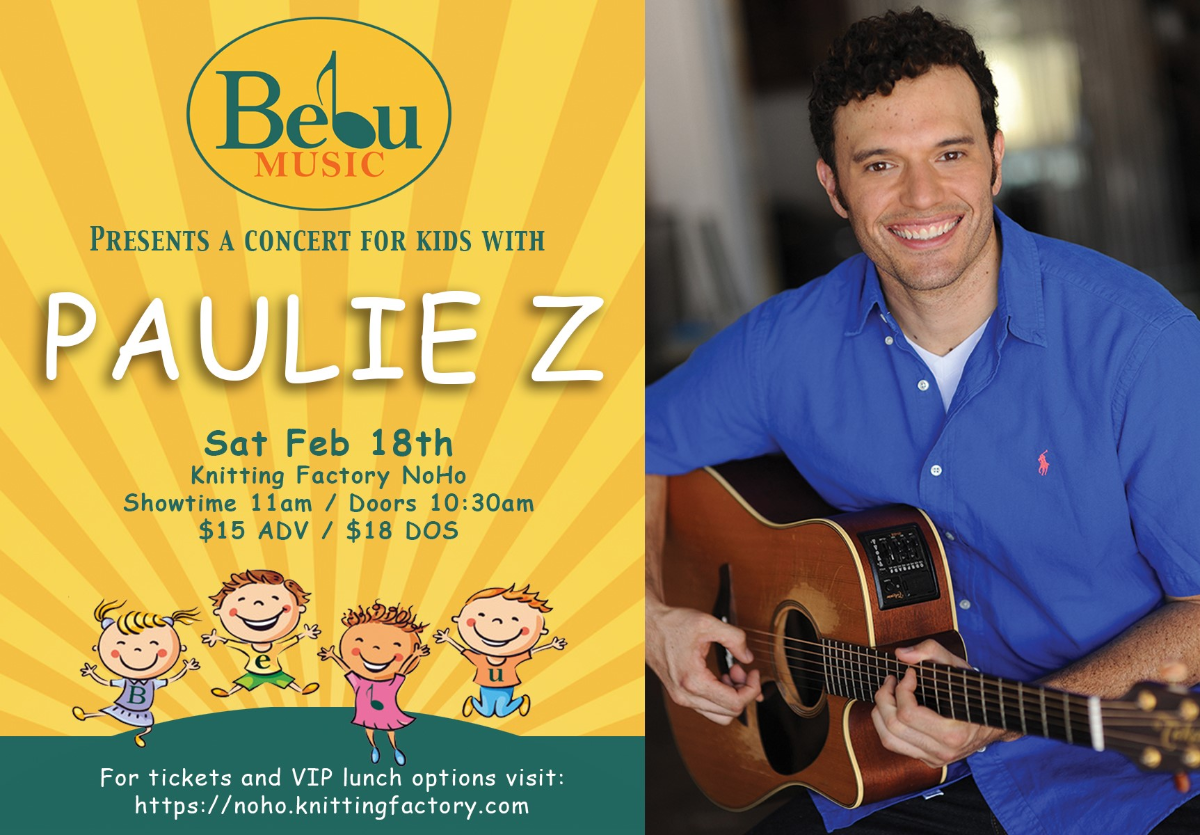 Bebu Music: A Concert for Kids
Knitting Factory NoHo
,
North Hollywood, 5303 Lankershim Blvd, 91601, CA, US
Sat
February 18
11:00 am
(Doors:

10:30 am

)
All Ages
Who can play the Wheels on the Bus and Sweet Home Alabama at the same sing-a-long and still pull it off: PAULIE Z!

Paulie Z has been performing for young kids for over a 25 years and his youthful brand of showmanship and high energy sing-a-longs has successfully made him one of the most sought after children's entertainers in the country.

When attending a Paulie Z show, prepare yourself for an explosive performance filled with singing, shaking, clapping, jumping and a lot of dancing. Also, keep your ears open for some classic rock tunes that'll have all the adults joining in the fun. Paulie is probably best known for his ability to seamlessly intertwine songs from all different age groups into one sing-a-long. He'll play everything from Barney to Beatles to Bruno Mars so that kids, older siblings, parents and even nannies are guaranteed to have a great time.

Paulie approaches his shows from a rock n' roll perspective because he is a professional in that field. To date he has released multiple rock albums, toured the world and starred in two seasons of his own TV series called "Z Rock".

Combining rock n' roll with children's music has proven to be a winning formula for the Paulie Z as he continues to grow more and more popular in the world of children's entertainment.
---
Artists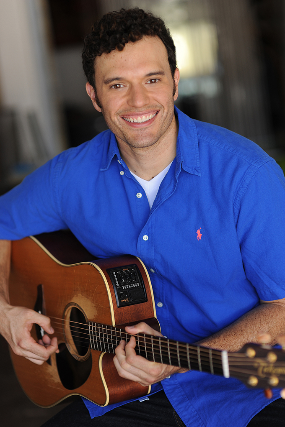 Paul Zablidowsky (AKA Paulie Z) is one of the founders on Bebu Music. He was born and raised in Brooklyn, NY and has been a professional musician and educator for over 25 years.
​
As an educator, Paulie has taught a countless number of classes and private lessons across the country, and has designed music programs for schools around the world. In 2007 he founded a non-profit organization that teaches children academic subjects through music. In addition to teaching, he plays music professionally for both adults and children and has released multiple CDs and DVDs. He also starred in a TV series about being in a kids band by day and a rock band by night.
​
Being an educator and a professional musician means that Paulie knows how to balance the discipline of learning the rudiments of music as well as being creative and having fun.

Paulie's mission is to seamlessly combine his two passions in life: music and education.
---
---